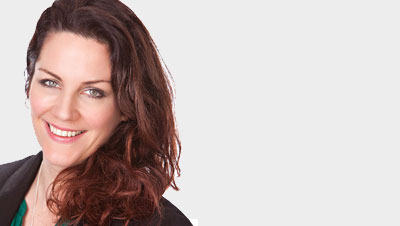 ---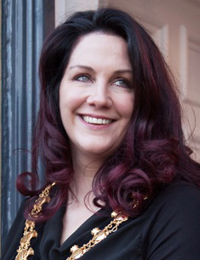 Rebecca Hierons
President
---
Dear Members
Happy New Year! I hope you had a peaceful Christmas and are all set to take on 2019. I thought this would be a good time to update you on Council activity and also remind you of up and coming events for this year.
Admin team
Rita, Ruth and Shelley continue to work hard behind the scenes. Sophie is due back from maternity leave in April – a big thank you to Ruth for covering so efficiently.
Annual Conference 2018 & 2019
2018 was another greatly enjoyable Edinburgh meeting. Thank you for all your feedback – we have certainly taken this on board in the planning of our Bristol meeting this September. A lot of the feedback related to the cost of the delegate fees – it is nearly impossible to produce a high-quality conference for a low delegate fee and Council strives to maintain a reasonable balance between the two. We just broke even in 2018 so I can assure you that every penny of your delegate fee is invested in the conference. Neither do Council get free entry – everyone pays to attend except the speakers and the admin team.
As for Bristol 2019, we are planning to try and keep costs down whilst still providing an outstanding academic programme – initial details are on the website https://www.baos.org.uk/annual-conference-2019/ and the programme will be up by March.
Meetings
Paul Coulthard organized a very successful second BAOS commissioning day in Manchester on Tuesday 6th November. Representatives from the English and Welsh CDO offices attended as well as MCN chairs, LDN chairs and commissioners. David Geddes appeared positive and supportive and he and Eric Rooney presented along with Rhian Jones, Vas Sivarajasingam and Victoria Taylor from Wales. Ben Squires, Tariq Drabu and Paul Coulthard presented from Manchester. The day went well with a good mix of people and lots of positive interaction.
We are still working with the BDA regarding the GDC CESR mechanism for entry onto the Specialist lists and have a meeting with the GDC later this month.
Welsh Oral Surgery is progressing well thanks to very positive communication between Adrian Thorp, Rhian Jones and Colette Bridgman, the Welsh CDO.
Journal
The Journal committee have made the difficult decision to discontinue paper copies of the Journal this year (also agreed at the 2018 AGM). I know this will come as a disappointment for many (myself included). However, I support this decision most importantly because of the carbon footprint of our Journal (printed in Singapore and shipped over with a non-recyclable cover). A digital version will not have nearly the same environmental impact (and will be consistent with 97% of the other Journals Wiley produces which are exclusively on-line). Wiley are developing an app through which Members will be able to download and read the Journal. The Journal is currently available to view online through the Members' area – past copies are also available. The office will notify Members when each new edition is available.
Dr Helen Petersen, Editor-in-Chief, has planned a special 'pain' edition of the Oral Surgery Journal for later this year which is being guest-edited by Professor Justin Durham. Application to Medline will go ahead in 2020.
Eligibility to sit MOral Surg
We wrote to the Tri Collegiate Board in November 2018 regarding eligibility to sit the MOral Surg exam (the mechanism that allowed candidates to sit the exam by portfolio application was unaccountably removed in 2012, making it difficult for SAS grades to objectively demonstrate appropriate knowledge via a nationally accredited examination). Unfortunately, the reply was not what was hoped for and the Board declined to change the current criteria. We have written again requesting clarification with regard to their decision and will keep you informed of the outcome. The letters are available on our website: https://www.baos.org.uk/for-professionals/.
E-learning and training
Greg Gerrard and Adrian Thorp are collaborating with the DDU with regards to a joint e-learning module (similar to this https://www.theddu.com/learn-and-develop/free-cpd-modules-from-the-bsp-and-the-ddu) which should be a great tool for practitioners as well as giving guidance on preventing and managing nerve injuries.
Greg Gerrard, Tara Renton, Nikolas Palmer and Noha Seoudi have written a series of antimicrobial e-learning modules https://www.baos.org.uk/elearning/ which give interactive accredited CPD along with links to the latest evidence for gold standard antimicrobial prescribing. These have been hugely successful and have not only been highlighted in the FGDP's response to the draft Northern Irish AMR 5 year action plan but also referenced by the GDC in their update for anti-microbial prescribing. BAOS, FGDP and ACOM were the three named Dental organisations who supported World Antibiotic Awareness Week and the modules were also referenced in the press release for this. Greg is in communication with some Spanish colleagues who are keen to adapt them for Spain. This is terrific for BAOS – many thanks to all the authors.
Our website is constantly refreshed, and updated versions of our patient information leaflets will soon be available. Members can also access the BAOS King's College surgical teaching videos – a great training resource (please see the Members' area to access these).
We also have a Core CPD course planned for May in Leeds (free to the Regional Reps to thank them very much for all their hard work – details out soon), a joint meeting with RCSI, ABAOMS and IAOS in November in Belfast, Regional Study Days planned for the next three months https://www.baos.org.uk/events/, another 'Training the Trainers' course planned for November and, of course, our 2019 Annual Conference in Bristol – no shortage of great CPD and networking opportunities!
…and finally
I would like to thank Council so much for all their hard work for the Association – I am extremely proud to be working with such an active, engaged and dynamic group. A special thank you to Pete Brotherton, and Mark Gormley, stalwart members of Council who left us at the end of 2018 and a very warm welcome to Judith Jones and Sarah Ali who join us at the start of 2019.
A very happy, healthy and prosperous New Year to you all!
With very best wishes
Rebecca Hierons
BAOS President