Tara Renton – Past President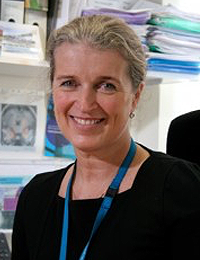 Professor Tara Renton, Specialist in Oral Surgery, is a Dentist with a particular interest in trigeminal nerve injuries and pain. After completing her Oral and Maxillofacial surgical training in Melbourne Tara undertook a PhD in trigeminal nerve injury at King's College London (KCL) 1999-2003. She was later appointed Senior Lecturer at Queen Mary's University, London and then was awarded her chair in 2006 at Kings' College London.
Over the past four years Tara leads the teaching of 180 dental students for each year 3, 4 and 5. She has established an academic training programme which now has eight Oral Surgery SpRs of which three are undertaking PhDs and one are post doc. In collaboration with Institute of Psychiatry, King's College London and Imperial College. Tara and collaborators have established an international leading programme of trigeminal pain research, Tara has launched a new website on Trigeminal nerve www.trigeminalnerve.org.uk .
Tara is the National Advisor for Oral Surgery, as well as being President of BAOS she is an elected member of the RCS England Dental Faculty Committee.