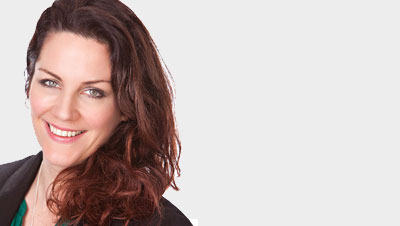 ---
Tara Renton – Outgoing President
---
It has been an amazing privilege to represent BAOS and Council over the last two years. I cannot thank the Council members enough for their extra-ordinary commitment and energy – unfunded and on top of busy professional and personal lives. Our past lead Administrator Roger developed sound foundations in the infrastructure of the Association, further built on by our new admin team Sophie with Rita…my sincere thanks.
BAOS's success continues with ever-expanding membership, larger and more impressive conferences and an established national and emerging international profile.
This success comes with added challenges and as a result we have undertaken both an external and financial review during my Presidency. This has provided us with strategy to continue to build on our success. We have identified additional needs with an improved admin team structure and look to develop sub-committees and perhaps a funded Chairmanship to bolster the Association's visibility in policy and international work.
The Regional Reps continue to provide exciting study day programmes and we are always looking for enthusiastic individuals to support this activity. We need 3 new council members and will be appointing the next President elect from Council over the next month. DO not be afraid of stepping up to the mark, the BAOS Council is an amazing team supporting a vibrant and exciting Association.
Rebecca your new President will, I have no doubt, build on the BAOS success and I am excited to be working with her on this journey.
---
Rebecca Hierons – Incoming President
---
Introducing the incoming President, Rebecca Hierons!
What an amazing meeting we had in Belfast this year. A record number of delegates, outstanding speakers and fantastic social events – plus the open papers and posters were of a really high standard.  My sincere thanks again to Amanda Beresford and Catriona O'Hare for organising such a fantastic conference.
I was absolutely delighted to take over the Presidential baton at the conference from Tara who has done a wonderful job as President over the last two years. She is an amazingly dedicated, talented and hard-working individual and I will try very hard to live up to her high standards.
Looking ahead, Tara and Maria Devine have organised the first ever BAOS patient safety day on Thursday December 7th – 'SAFE AS HOUSES: Patient safety is the cornerstone of high quality care'. This is to be held at King's College London and there are some terrific speakers lined up. This is an extremely topical subject and I believe it is the first time a full teaching day has ever been dedicated to the crucial aspect of patient safety in oral surgery. I shall certainly be there and it would be great to see you there too.
It is an enormous honour and privilege to be BAOS President for the next two years and I will endeavour, along with Council, to work hard and continue to build on our past successes, develop and drive the Association forward into what I hope will be a bright future for all our members.
Meanwhile I wish everyone a happy Halloween, a safe November 5th and a peaceful black Friday!