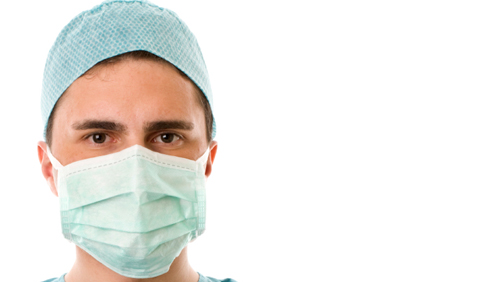 ---

Tara Renton
Past President
---
'Getting it Right first time' (GIRFT)
Introduction
The first 'Getting it right first time' (GIRFT) report,1 published in 2012 and led by Tim Briggs (Orthopaedic surgeon), considered the current state of England's orthopaedic surgery provision suggesting that changes could be made to improve pathways of care, patient experience, and outcomes. The report took the view that this approach had the potential to deliver a timely and cost-effective improvement in the standard of orthopaedic care across England, whilst maintaining timely and effective care for patients, as demand increased due to a population that was living longer.
The pilot GIRFT project (Figure 1) was then funded by the Secretary of State for Health and NHS England based on a national review of baseline data from many sources including; National Joint Registry (NJR), NHS Litigation Authority (NHSLA), Health Episode Statistics (HES), and Atlas of variation, Outcome Measures [PROMs], and meetings with providers. As a result of this pilot work GIRFT leads have been appointed in 2016-17 for surgical and physician base services across England to disseminate these principles to other specialties.
Study Objectives
To build on the lessons of the GIRFT pilot, and to focus on the creation and implementation of solutions/improvement programmes in order to:
Improve the quality of outcome and patient experience.
Enhance safety.
Address unacceptable variation in practice and outcome.
Challenge unacceptable and wasteful practices.
Identify and disseminate best practice.
Provide hands on consultancy/intervention to effect rapid change.
Several outcomes including (Table 1); Clinical outcomes Processes, Patient experience, Patient pathways, Network arrangements, Financial impacts and Waiting times. The implications for configuration has to be considered at both local and national levels depending on case mix and complexity.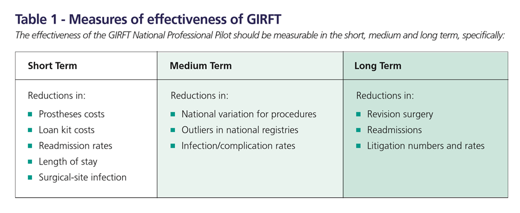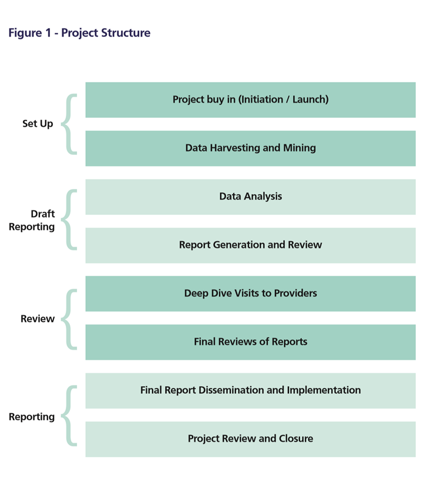 Work streams relating to data harvesting which include;
OS consultant list GIRFT only applies to England. Liz Jones (Secondary care dental lead for Paeds, oral surgery and special care) and Maire Morton (OMFS GIRFT lead) both record activity for oral surgery activity.  Only those hospitals with OS consultants will be visited by Liz Jones.
Cover Question sheet to all NHS units providing oral surgery activity This is a short question list ascertaining the workforce in the units and service delivery questions sent to every Trust providing oral surgery an attempt to provide a summary of effectivity. It considers staffing levels including; SAS grades, CDT and other staff and clinic commitments and MDTs reflecting the broad scope of work autonomously undertaken by OS staff.
Data collection from units The domains on the spread sheet include;
TMDs (Statement provided to say very poorly coded and lack of representation of case load)
Surgical exposure of tooth
excision of lesion of jaw or mouth
Drainage of abscess
surgical removal of tooth
simple extraction
Issues
We are all aware of deficiencies in clinical coding, for starters no diagnostic or outcome coding is used as hospitals are not paid to collect this data! The available codes include; HRG, HES, DRG OPCS and ICDN coding but only the interventional coding gets and financial remuneration! To quote Einstein 'Not everything that can be counted counts, and not everything that counts can be counted'.
The scope of practice is not reflected in the GIRFT2 initial dataset. BAOS is an early adopter of national consultation and testing of outcomes (PROMS and PREMS)3 included in the clinical commissioning documents.4 For example there is no coding for higher risk M3Ms a valid reason for upscaling referral, no coding for modification factors including medical or anaesthesia or social issues (and no separate coding for sedation or out-patient GA!).
Despite these limitations the British Association of Oral Surgeons welcome the opportunity to be involved with the "GIRFT' project. However, we are uncertain as to how the initial proposed data gathering parameters are representative of the scope of work. It is our understanding that only units where a substantive Oral Surgery consultant has been appointed will be visited for inclusion of Oral Surgery (OS) data. This gives us cause for concern, as a substantial amount of OS work is delivered in Secondary Care Oral and Maxillofacial Surgery units (OMFS), by Oral Surgeons of various grades who are not consultants. This gives pause for thought that the data on work being delivered will be incorrect. The majority of OS work in OMFS units is delivered by Staff and Associate Specialist (SAS) grade practitioners who also support and supervise Dental Core Trainees (DCT), Trust Grade appointees and OS trainees. In fact, OMFS has the highest ratio of SAS grades to consultants of any medical speciality1 with approximately 300 SAS and 300 Consultant (OMFS) grades.
A recent audit of Oral Surgery Consultant numbers by BAOS shows there are currently approximately 100 (65 in England) OS consultants nationally. This helps quantify the potential shortfall for figures being collected as in reality, the data collected may only be a third of what actually exists.
In addition, we are mindful that data captured will be derived from coding, and historically coding is done by consultant name rather than by the name of the undertaking practitioner. Thus, this may conflate the result per consultant head. We would not wish to see consultant colleagues compromised by assertions of work being delivered by a particular individual when other clinicians are in fact delivering it.
With these caveats in mind we at the BAOS will contrive to support this first round for GIRFT with respect to Oral Surgery but anticipate and aspire that the next round of data collection will address concerns and thus be a more meaningful exercise.
http://gettingitrightfirsttime.co.uk/
Brotherton P, Gerrard G, Bennett K, Coulthard P. The scope of practice of UK oral surgeons. Oral Surg. 2015 May 1;8(2):83–90.
Gerrard, R. Jones & R. J. Hierons How did we do? An investigation into the suitability of patient questionnaires (PREMs and PROMs) in three primary care oral surgery practices doi:10.1038/sj.bdj.2017.582
Oral surgery oral medicine commissioning guide 2015 file:///C:/Users/tarar/Desktop/Projects%20MRC%20SPG%20AMS%20ML%20GDC%20GIRFT/GDC%20SUrvey%20girft/Final%20GIRFT%20docs/OM%20OS%20commissioning%20Guide.pdf
Past President