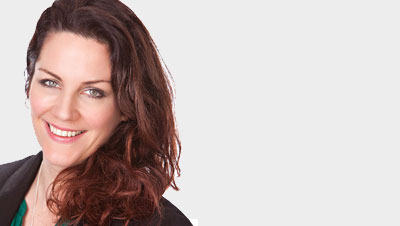 ---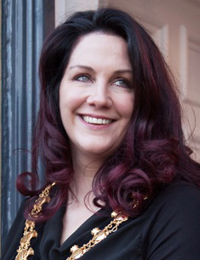 Rebecca Hierons
President
---
Dear Members
In the midst of all this beautiful Summer sunshine and almost a year into my Presidency (though it feels like a month), I thought it would be good to update you all as to exactly what Council and the BAOS office have been doing for the past 8 months.
First and most importantly, BAOS would not exist without all our stalwart members – please do share any news, comments or feedback with us. We have a Twitter feed and Facebook page now so sharing has never been easier. It is always good for Council to hear from any members – if you think we can help with something (be it job advertisements, career advice or publications), please do ask.
Admin Team
Firstly, big thanks are due to Rita, Ruth & Shelley who have been working hard behind the scenes. They have had to contend with an office move as well as Sophie being off on maternity – (I was lucky enough to meet gorgeous baby Johnny in May). They all continue to do stalwart work with the co-ordination of all the Regional Rep Days, organisation of the Teaching and Learning Course as well as all the membership work and finances – not to mention the Annual Conference which fast approaches.
Website
Thanks to Pete Brotherton and Andrew Clark (Nextnorth web design), BAOS now has a smart new website with our new logo and specially designed image (from my friend Amar Naru, a dentist and a superb medical illustrator) – please do check it out if you haven't already and try and spot all the pathology!
Meetings
Council representatives have had two positive and productive meetings with David Geddes, Head of Commissioning for NHSE, the upshot of which is that BAOS and NHSE are planning a joint second commissioning day in early November this year.
We also had a very productive meeting with the MDU and DDU last month. We plan to collaborate on some e-learning material on risk management in Oral Surgery for the new website which Greg Gerrard is kindly leading on.
We are also due to meet with Colette Bridgeman, Welsh CDO in September.
Specialist List and CESR
Pippa Blacklock and I wrote to the BDA on behalf of BAOS to ask them to address the issue with the GDC of lack of access for dentally qualified SAS grades to the Specialist List via the CESR route (medically qualified SAS grades all have a mechanism to apply to their lists via the GMC and CESR). We have been invited to attend a meeting in September arranged by the BDA for all Stakeholders to discuss this important issue and hope to make some progress.
Regional Reps
Divya Keshani and our invaluable network of Regional Reps continue to do an outstanding job with organising study days across the country. Yorkshire and the West Midlands held great meetings last month with Scotland and the South East following in October and November of this year. The BAOS Regional Reps day will be held in London in December this year which allows us to thank the Regional Reps for all their hard work. There are some vacancies coming up so if you would like to apply, please keep an eye out – it is a great way to get involved with BAOS.
We also have a Core CPD Course planned for next year in Sheffield, a joint meeting with RCSI, ABAOMS and IAOS in November 2019 in Dublin and of course our 2019 Annual Conference in Bristol – lots of opportunity for great CPD and networking.
Annual Conference Edinburgh 2018
The annual conference this year is to be held in a new venue for us – the wonderfully appointed Edinburgh International Conference Centre (EICC). This is a bigger venue than the Royal College, which means we do not have to restrict delegate numbers. The outstanding academic programme and exceptional evening entertainment promise to make it a tremendous meeting. We have accepted 27 open papers and 80 posters for presentation.
The larger venue inevitably means costs have risen and Council are all aware of trying to contain costs for delegates whilst trying to provide a really high quality meeting which can be difficult, but we hope we have struck the right balance this year. I personally love attending the Conference, which is definitely the annual highlight for the Association. I have been to all bar one since the inaugural NCCG Nottingham meeting in 1998 and I have always found it a fantastic way to get my Oral Surgery CPD whilst catching up with old friends as well as making new ones. I really hope to see as many of you there as can make it. Roll on September!
With very best wishes to you all.
Rebecca Hierons
BAOS President