---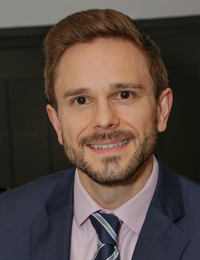 Edmund Bailey
BAOS Council Member
---
Look at how oral surgery is developing in its own right! Our most recent list of consultants in the specialty now numbers over 100 and the numbers are rising. NHS Trusts are finally realising the benefits of employing consultants in terms of service improvement, clinical governance, training of junior staff and waiting list management, and of course primarily in order to improve patient care. It is encouraging to see that many district general hospitals are now appointing consultants – these were previously the preserve of only OMFS consultants.
Teamwork – none of us work in isolation and developing and maintaining close working relationships with our professional colleagues is vital. Oral surgeons bring a unique set of skills, which are a valuable asset to any team. The BAOS CAST (Consultant and Senior Trainers' Group) aims to support both consultants and senior trainers throughout their careers. We acknowledge the history of oral surgery and the difficulties that senior colleagues have and indeed do still face in gaining recognition of their skills and in securing consultant posts. Our meeting at the Conference in September 2018 was well attended and several issues were discussed, this group will link directly to Council and we have links with the BDA.
With increasing consultant numbers we have greater opportunities to have our voices heard and to drive the agenda for the benefit of both our patients and our working lives. In an ever-changing NHS and healthcare landscape, this has never been more important.