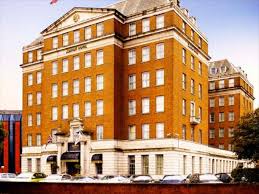 BAOS Midlands Study Day
Hard and Soft Tissue Management in Oral Surgery
Friday 7th February 2020
Marriott Hotel, Birmingham
12 Hagley Road Five Ways
B16 8SJ
Closing date – 31st January
BAOS East & West Midlands Regional Representative Facilitators:
Dr Farya Domah Oral Surgery Registrar
Dr Katy Martin Oral Surgery Registrar
Dr Claire Wilson Oral Surgery Registrar
Mr Amit Pattni Specialist Oral Surgeon
Poster competition
Request for submission of abstracts up to 200 words (deadline for submission of 5pm Wednesday 15th January 2020).  Please send your abstract to cwilson35@nhs.net
09.00 – 09.25 Registration and Refreshments
09.25 – 09.30 Welcome – Katy Martin
09.30 – 10.15 Atraumatic Extractions in Oral Surgery: an Alternative Approach – Professor Thomas Dietrich
10.15 – 11.15 Pink & Bone: what sets the tone? The Dogma & Current Evidence in Implant Dentistry Part 1 – Professor Maher Almasri
11.15 – 11.40 Refreshments, Poster Viewing and Trade Stands
11.40 – 12.40 Pink & Bone: what sets the tone? The Dogma & Current Evidence in Implant Dentistry Part 2 – Professor Flavio Pisani
12.40 – 13.25 Medical Conditions and Drugs Affecting Alveolar Bone – Dr Issam Bakri
13.25 – 14.30 Lunch and Trade stands
14.30 – 15.15 An Update on Osteomyelitis: Diagnosis and Management –
Dr Clare Steel
15:15 – 15.30 Refreshments, Poster Viewing and Trade Stands
15.30 – 16.30 Prevention and Management of MRONJ – Dr Vinod Patel
16.30 – 16.45 Prizes, Feedback and Vote of Thanks – Claire Wilson
Aims: To provide an update on assessment, prevention and management of alveolar bone loss and pathology.
Objectives:
• Highlight up to data guidance on diagnosis and management of complex bone pathology
• Review medical conditions affecting bone and the implications for the oral surgeon
• Discuss the management of soft tissue in oral surgery
• Review alternative surgical techniques for preserving bone in minor oral surgery
• Review of bone grafting techniques
Learning content:
By the end of the session the delegates will:
• Recognise complications associated with managing patients with medical conditions affecting bone
• Understand the complexities of diagnosing and managing bone pathology
• Identify hard and soft tissue factors that affect the restorative rehabilitation following oral surgery
• Recognise alternative surgical techniques available for bone preservation in oral surgery
GDC Domains:
This CPD course meets the criteria for the GDC's development outcomes A & C
CPD Points awarded: 5.5 hours
Speakers' Profiles:
Professor Thomas Dietrich
Professor of Oral Surgery, Birmingham School of Clinical Dentistry
Professor Dietrich is a Professor of Oral Surgery in the School of Dentistry, University of Birmingham. He is a clinical researcher/epidemiologist in Dental Medicine, particularly in the fields of Oral Surgery and Periodontology. He has received research grants from the National Institutes of Health (NIH/USA), the National Institute of Health Research (NIHR/UK) and the European Union.
In 2001 he was awarded a scholarship by the German Academic Exchange Service (DAAD) to study quantitative methods at the Harvard School of Public Health, where he graduated with an MPH in 2002. In 2003 he joined the Department of Health Policy and Health Services Research and Department of Periodontology at Boston University Goldman School of Dental Medicine as Assistant and later as Associate Professor, where he pursued his interest in oral epidemiology and clinical outcomes research.
Professor Dietrich has broad clinical and academic experience in Oral Surgery and Dental Implantology. His research focus is on clinical and epidemiologic research on determinants of oral diseases and oral health outcomes and their interactions with systemic disease, in particular cardiovascular and rheumatic diseases, as well as the efficacy and effectiveness of dental treatment modalities, particularly in Oral Surgery, Periodontology and Implantology.
Professor Maher Almasri
Dean of College of Medicine and Dentistry, Birmingham
After completing a degree in Dental Surgery from Damascus University in 1995, Professor Almasri pursued a career in Oral Surgery at the Royal London Hospitals in London until 2003. He had an intensive year-long Implant Dentistry training at the Katharinen-Hospital in Stuttgart, Germany as an international scholar. He graduated with a Masters and Doctorate Degree from Barts and the London School of Medicine and Dentistry wherein he researched Tissue Regeneration and Engineering. He developed an interest in surgical education and started a pioneering cadaveric model for training dentists in a safe and effective manner.
In 2013, Professor Almasri founded and led BPP University's Faculty of Dentistry, which became one of the largest postgraduate dentistry departments in the UK, and played a significant role in reforming dental private higher education. In parallel, he earned his MBA in Higher Education Management from University College London.
Professor Flavio Pisani
Head of Periodontics, College of Medicine & Dentistry, Birmingham
Flavio Pisani is the Head of Periodontics and the Director of the MSc Clinical in Periodontics at the Dental School-College of Medicine and Dentistry Birmingham Campus, UK. He is also visiting Professor in the International Master of Implantology and Advanced Oral Surgery at the University of Bari (ITA).
He leads the Research activity on Soft Tissue Management around teeth and Implants and on Periodontal and Regeneration.
Dr Issam Bakri
Consultant Oral Surgeon & Senior Clinical Teacher, Charles Clifford Dental Hospital, Sheffield
Dr Bakri is a Consultant and Senior Clinical Teacher in the department of Oral & Maxillofacial Medicine, Pathology and Surgery at the University of Sheffield. He previously lead the department of Oral Surgery at the Edinburgh Dental Institute as a Senior Clinical Lecturer/Consultant and Clinical Lead. His role also involved being the Programme Director for the MClinDent course at the University of Edinburgh.
Dr Bakri acquired extensive clinical and academic experience in Oral Surgery and Dental Implantology. This includes several aspects such as dentoalveolar surgery, guided bone regenerative surgery, bone augmentation and various block grafting techniques.
His specialist training and experience involved core and extended competencies in Oral Surgery as well as involvement in the management of maxillofacial trauma. He also has a vast interest in teaching and was awarded the national DDU (Dental Defense Union) tutor of the year award in 2009. He practices the full remit of Oral Surgery and Dental Implantology in both primary and secondary care. He provides his specialist expertise both under the NHS and in private practices. Dr Bakri was also the external assessor for the FGDP Diploma in Implant Dentistry for the Royal College of Surgeons of England.
Dr Clare Steel
Consultant Oral Surgeon, Charles Clifford Dental Hospital, Sheffield
Having graduated from the University of Manchester, Dr Steel worked in a variety of Oral and Maxillofacial units before commencing specialist training in Oral Surgery at the Eastman Dental Hospital, UCL, London where she worked for four years.
Following on from the Eastman she relocated back to her hometown of Sheffield where she currently works as a Consultant in Oral Surgery at Charles Clifford Dental Hospital. This role involved in training undergraduates, postgraduates and General Dental Practitioners in all aspects of Oral Surgery.
Dr Steel's areas of interest include management of medically-compromised patients, osteonecrosis of the jaw and enhancing dental practitioners' understanding of conditions which may affect dentoalveolar surgery.
Dr Vinod Patel
Consultant Oral Surgeon, Guys & St Thomas Hospital
Mr Patel completed his specialist training in Oral Surgery at Guys & St Thomas Hospital and successfully gained his CCST and specialist registration on the Oral Surgery list and appointed as a consultant in 2016.
Mr Patel has a number of specialist areas. He has concentrated his service and research towards the dental management of oncology patients. This includes those treated for head and neck cancer with radiotherapy as well as those given medications such as bisphosphonates, denosumab and a host of other cancer drugs implicated in osteonecrosis of the jaw. His particular interest is in osteonecrosis of the jaw and leads a tertiary service having managed over 350 established cases of osteonecrosis of the jaw. Mr Patel also has a keen interest in the conservative management of odontogenic tumours as well as adolescent oral surgery.
Mr Patel has over 50 publications in peer-reviewed journals and has presented his work at national and international conferences. He continues to be an active researcher with regards to osteonecrosis of the jaw. He has also served as a representative on a number of national dental committees.