Rebecca Hierons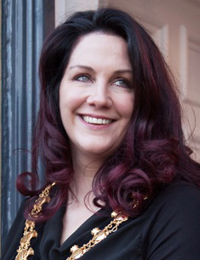 BDS(Lpool), FDSRCS(Edin), Dip Con Sed(Ncl)
Specialist in Oral Surgery
I qualified from Liverpool in 1993 and inspired by Colette Balmer and Derek Nind, developed an early love of Oral Surgery which has not diminished for 24 years. I obtained my postgraduate Fellowship in Dental Surgery from Edinburgh in 1996, then spent 13 years working in Newcastle General Hospital formerly as a Staff Grade and then as an Associate Specialist in Oral and Maxillofacial Surgery. I was admitted on to the Specialist List in Oral Surgery in 2007 (having been on the Surgical Dentistry list previously).
I started to work for Queensway Dental Clinic in primary care part time in 2008 and left the hospital in March 2010 to take up a full-time post, becoming lead clinician for the Durham and Darlington Oral Surgery Service. I completed the postgraduate diploma in conscious dental sedation in June 2011.
I have sat on the LDC for Durham and Darlington and also on the NHS Oral Surgery Commissioning Co-production group (fed into NHSCB) which produced the Oral Surgery Commissioning Guide.
I was instrumental in the inauguration of Queensway Skin Clinic in 2012 (having started my aesthetics training in 2010) and completed the FDGP (UK) Masterclass in Facial aesthetics with distinction in 2015. I have been lucky enough to train with a number of internationally renowned clinicians including Mrs Sabrina Shah-Desai, Dr Kuldeep Minocha and Dr Tapan Patel. I am currently completing the Level 7 injectable qualification with Harley Academy and am part of the UK ZO faculty.
My other interests include postgraduate teaching in oral surgery, sedation and previously ATLS® (I was an instructor from 2009-2013).
I have been involved in BAOS for over 20 years (previously as the SAS group) and am lucky enough to have made a number of great friends through the Association, many of whom I first met in 1998. It was a great honour and privilege to be President from 2017-2019 (after having been Secretary for the previous three years). Council are an extremely forward thinking, dynamic and altruistic group of people and it continues to be a pleasure to work with each and every one.
Out of work, I enjoy family life with my lovely husband and children – Charlie, Cat and Dan. I am a slow but enthusiastic runner, a passionate cook and a huge Bake Off fan!