Pete Brotherton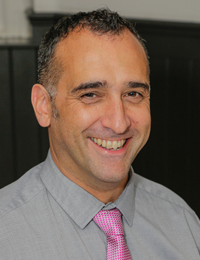 After working in practice for several years I returned to hospital to undertake a brief 6 months in oral surgery. Many years later I am now an Associate Specialist in OMFS in East Yorkshire.
I have a busy and enjoyable job which involves teaching at under/postgraduate levels across both medical and dental specialities.
Within my workplace I am involved with the Trust SAS committee and I am Trust representative for the BMA.
Within the region I am currently the chair for the Yorkshire region OMFS SAS group. I am the national SAS rep for the Hospitals group commitee for the BDA and on the BDA CCHDS, I am also on the local BDA committee.
Nationally I was co-opted to the BAOS council following on from discussions with the council as I was unhappy with the way that associate membership status was contrived. I strove to amend that within my current tenure, with success. I am now a fully elected council member.
I have interests in IT, skiing and diving but BAOS are only willing to utilise my IT knowledge!
To that effect I have recently undertaken managing the web site and am looking after its new redesign.