Gavin Wilson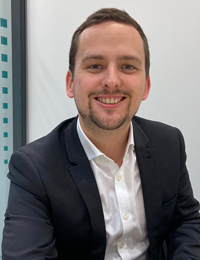 Following qualification in Dentistry, from the University of Glasgow in 2012, Gavin completed Dental Foundation and Dental Core Training in restorative dentistry, oral surgery and oral & maxillofacial surgery. During this time, he experienced General Dental Practice and the Community/Public Dental Service.
In September 2018 Gavin commenced a Specialist Registrar position in Oral Surgery with Health Education England, Yorkshire and the Humber. He is currently working as a Chief Dental Officer Clinical Leadership Fellow within the Care Quality Commission. His interests are in healthcare leadership and conscious sedation.
Gavin is an active member of the Royal College of Physician & Surgeons of Glasgow where I am currently a member of the Dental Education, Training and Professional Development Board. This role allows me to support the team in organising CPD courses, lectures and conferences.