Colette Balmer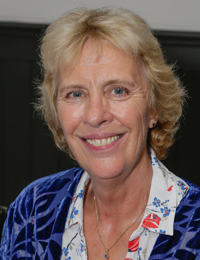 Clinical: I gained a B.Sc honours degree in Microbiology in 1979, and then studied Dentistry at Leeds Dental School, qualifying in 1983. I gained my FDSRCS from Edinburgh in 1987. Following an initial house officer post in Leeds I moved to Liverpool and I worked in the Regional Maxillofacial unit at University Hospitals Aintree as an SHO and Registrar and was appointed as Associate Specialist in 1987 undertaking all aspects of oral and maxillofacial surgery.
In August 2004 I left the Regional Unit and joined the staff at Liverpool Dental Hospital where I am now a Consultant in Oral Surgery.
Educational: I have always been actively involved in both undergraduate and postgraduate teaching and was appointed as a postgraduate district tutor in 1989, a role which I am still undertaking! In addition I am the Lead Postgraduate Tutor for Mersey Region and the Associate Postgraduate Dental Dean with responsibility for SHO and SpR training throughout the region.
I have a specific interest in portfolio development and the use of workplace based assessment tools and was a major contributor to the new national COPDEND portfolio to be used in Dental Foundation Training.
I completed a postgraduate teaching certificate in 2000, a Diploma in Clinical Education in 2004 and am currently studying for a Masters in Clinical Education. I have a large undergraduate teaching commitment and am the clinical lead for the oral surgery and medical emergencies courses at Liverpool Dental School.
As well as being actively involved in SHO training, I organise and deliver oral surgery courses to GDPs – over 110 to date, and also deliver courses to DCPs on a range of topics including clinical governance!
My other major teaching interest is the management of medical emergencies, and I have been organising courses for DCPs and Dentists since 1990. I am qualified as an Advanced Life Support Instructor for the Resuscitation council of the U.K.