The necessity for strong leadership has never been greater, with lack of COVID-19 related dental evidence and an unprecedented clinical and political challenge. Working out-of-programme (OOP) this year and having the opportunity to work in the centre of NHS England and Care Quality Commission, during the COVID-19 pandemic, has given me much to reflect on. I outline two key lessons below:
Consensus-based evidence
During this pandemic a lack of quality evidence has presented policy makers, guideline developers and specialty associations with a dilemma – particularly when evidence-based dentistry is gold standard1. This has resulted in consensus-based guidelines and recommendations, as evidenced by the recent Cochrane Oral Health Rapid Review of International sources on re-opening dental practice2. The threshold of desire for evidence-base, although honourable, must in certain circumstances be reduced. In my opinion, this pragmatic approach, in emergency planning, is necessitated and will undoubtedly have saved lives of patients and colleagues.
Unintended consequences of actions
With every action there is a reaction. Fear of burdening the NHS and contracting COVID-19, compounded by public health messaging to 'Stay at Home', has impacted A&E attendances3. At times our actions may cause unintended consequence. It is important we reflect on these experiences to help prevent, mitigate and promote any future reoccurrence.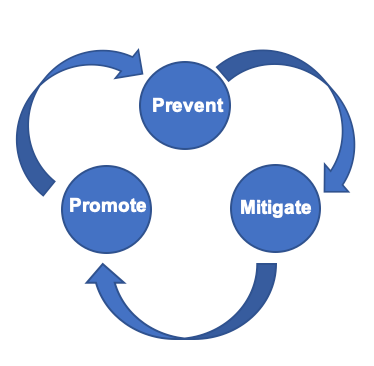 This unprecedented time has caused much concern and upset, however, we must learn from our unique experiences and embrace the opportunity to better shape the future of our profession.
Gavin Wilson

References
1. Richards, D., Lawrence, A. Evidence Based Dentistry. British Dental Journal. 1995 Oct 7;179(7):270-3
2. COVID-19 Dental Services Evidence Review (CoDER) Working Group. Recommendations for the re-opening of dental services: a rapid review of international sources. Cochrane Oral Health. 2020 https://oralhealth.cochrane.org/sites/oralhealth.cochrane.org/files/public/uploads/covid19_dental_reopening_rapid_review_07052020.pdf. Accessed online 16th May 2020.
3. Academy of Medical Royal Colleges. Patients and the public must continue to seek medical help for serious conditions during this COVID-19 pandemic. 2020. https://www.aomrc.org.uk/wp-content/uploads/2020/04/200407_patient_public_seek_medical_help_statement.pdf. Accessed online 19th May 2020.